Our team members bring their students the benefit of over 100 combined years of experience in the field of real estate.
Each was an active and successful real estate agent and broker before becoming an instructor. Their experiences enable them to make the material fun to learn and easy to understand. We're always available to our graduates to answer questions and give guidance throughout their careers.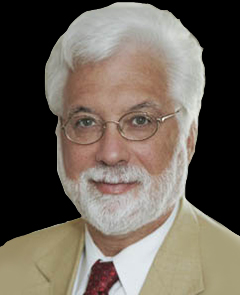 MICHAEL "SILKY" SILKOWITZ
Director, Academy for Real Estate Careers
Instructor
Licensed Broker / Salesperson
Where does one begin to tell the story of Michael "Silky" Silkowitz?
Should we go back to the Toms River chicken farm where he was raised or his years as Fire Captain at McGuire Air Force Base?
But the key to knowing Silky is to look back to 1986 when he started a career in real estate that he's as passionate about today as he was then. With his enthusiasm and commitment to his clients, Silky became an award winning producer. And it's those same qualities that make him a top notch instructor.
As Director of Academy for Real Estate Careers, Silky has not only prepares students for the state the New Jersey licensing exam, he has also taught classes for future brokers and instructors as well as for out of state agents who wish to become licensed in New Jersey.
Since the inception of Continuing Education requirements for real estate salespeople in New Jersey, Silky has created numerous courses which he enjoys bringing directly to brokers, agents and managers throughout New Jersey. His classes are never dull, and always informative.
Silky has said countless times, "I don't just enjoy my job, I look forward to each new day and each group of new faces. My reward is when a new agent calls me to say, Thank You – I passed!"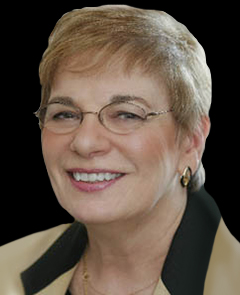 BARBARA BLAKE
Administration/Scheduling
Instructor
Licensed Broker
All roads during Barbara's life have led to both Real Estate and Education.
All aspects of real estate; sales, finance, title, brokerage and always learning and teaching.
While earning a BS degree in Education from Jersey City State College (now NJCU), Barbara worked at processing mortgages. Always interested in learning more, she took a course in real estate. This led to a salesperson's license, then a broker's license and later her own brokerage.
But there was also the pull of the mortgage industry. She went from processing to origination, underwriting, supervising and finally a position as correspondent loan purchaser.
The two favorite areas, real estate and education finally came together in 1982 when Barbara applied for and was granted an Instructor's license from the New Jersey Real Estate Commission.   After teaching for several years at the local college and area real estate schools, she, with her partner, Michael "Silky' Silkowitz, realized their dream of opening their own real estate school.
Barbara always looks forward to talking with future, current and former students, as well as agents, managers and brokers. She is always available to answer questions, schedule classes and to see that everything at Academy for Real Estate Careers runs smoothly.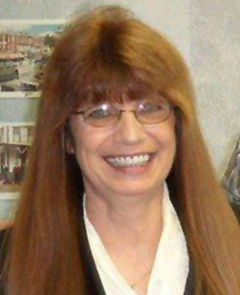 Ahh, Linda! What can we say about Linda?  
One thing for sure – no one has every enjoyed their job more! From the first day of every class when she announces, "What a great group this is!" to the last day and her "Themed Graduations," we've watched Linda become a friend, a mentor, and a strong shoulder during the required 75 hours with her students. Her energetic and dynamic teaching style keeps students alert, interested and involved. Games, learning techniques and tips for helping the students retain the material make it easy and fun. Check out her Academy for Real Estate Careers face book page where she keeps in touch with her former students.
Linda's biggest problem is that she can't sit still. After completing her obligation to the USAF, she began a career in real estate sales then as an Independent Fee Appraiser. Later, she became Marketing and Advertising manager for a 13 office real estate firm. During this time she was a volunteer on the Advertising committee for the Southern Ocean County Chamber of Commerce, became a founding member of Alliance for Living Ocean, did fund raising for Southern Ocean County Hospital and volunteered at the local animal shelter.
Despite her busy life, Linda qualified for her favorite license, Real Estate Instructor, and began teaching the licensing class at Ocean County College. Linda joined the staff of Academy for Real Estate Careers in 2008 and has been guiding students into real estate careers ever since.